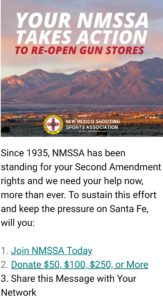 The Governor has VIOLATED YOU & your Family & threatened The Body of Christ!
WAKE UP!
STAND UP! – where are all our Veterans to establish Militias!?! Contact us now!
Your Govenor just passed Red Flag laws to come into our homes with NO due process- and now took away our TOTAL ACCESS to Firearms for protection and hunting – and then THREATENS US AT our CHURCHES while we have NO ACCESS to self defense or to move against the evil lawmakers !!!!
WHO will stand with the innocent and teach us how to Fight?? Contact us Now!
It is time.